Turp Loop/ Electrodes

Used for cutting & coagulation. Compatible with resectoscopes of Karl Storz, Richard Wolf, Olympus (Monopolar & Bipolar).
Available in: Single & double stem, Cutting loop, Cold knife, Collings electrode, Roller electrode, Ball electrode
Sizes: 24 Ch, 27 Ch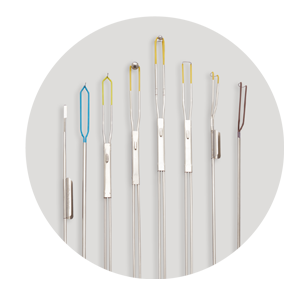 Evacuator

Used to perform dual irrigating and tissue straining/ collecting functions during transurethral, bladder and prostate surgery. Self-air purging design allows efficient and rapid tissue evacuation.
Available in: Bottle type & Ball type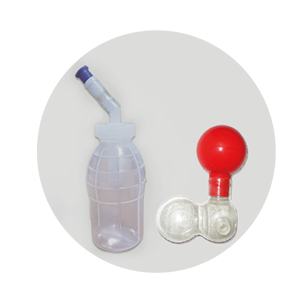 Pathfinder

For controlled urologic irrigation system.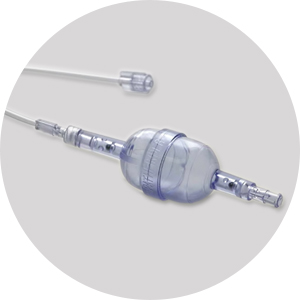 IP Needle

Used for percutaneous nephrostomy, cyst puncture, deep tissue access and all other percutaneous application.

Available in: Two part, Three part, Bevel tip / Diamond tip, Steel hub, Plastic hub
Sizes: 18 G, 20 G, 22 G
Lengths: 15 cm, 20 cm, 23 cm
Chiba Needle

Can be considered as a universal needle used for percutaneous nephrostomy procedures, cytological biopsies, needle-aspirations, thoracentesis exploratory punctures, to inject contrast dyes etc.
Size: 18 G, 20 G, 22 G, 23 G
Lengths: 15 cm, 20 cm, 22 cm
Biopsy Gun

Disposable Semi automatic Biopsy needle. It is easily operated with one hand, leaving the other free to manipulate a guidance device.
Available in: With coaxial, Without coaxial
Size: 18 G, 20 G
Lengths: 9 – 20 cm
Throw lengths: 10 mm, 20 mm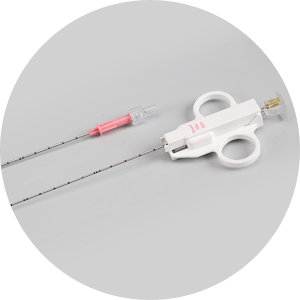 Penile Clamp


Used to control stress incontinence.
Width: 11 mm
Lengths: 75 mm, 90 mm, 120 mm